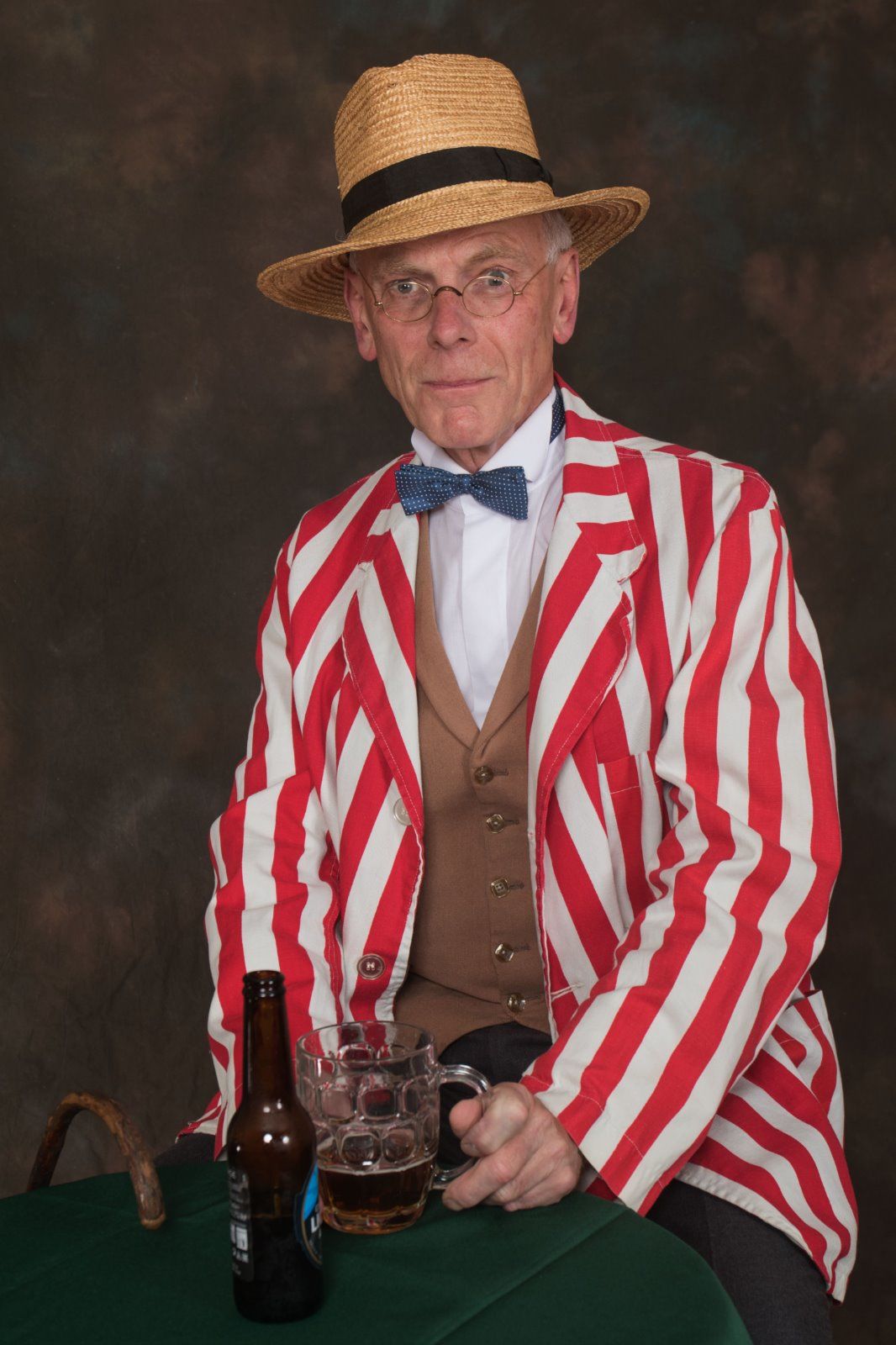 Studio Workshop with Marcus Cannon
Getting to grips with studio portraiture.
11/10/2019
After an informative evening on 3rd October in which Jill Toman ably illustrated her recent travels in and around Morrocco, members this week brought along their cameras and engaged with studio photography. Few members have the opportunity to practise these skills and it was a great opportunity to photograph an experienced model, Marcus Cannon dressed in period costumes from Edwardian and Pioneering eras.

Accompanied by Dave Bathard, who provided the knowledge and skills to coach us in techniques, and assisted by Bill Collett who provided the set, and energetically dusted off the club's studio lights, Marcus posed patiently as we directed him at leisure, and crouching and stretching to make the most of the opportunities afforded by the sophisticated equipment provided.It was a very enjoyable evening, and a chance to operate in an unfamiliar context , where many of us were out of our usual comfort zones. Thanks are due to all who had a part in organising it.

Next week we gather for the results of the DPI Competition for October entitled "Close Up" and begin to finalise our arrangements for the Exhibition that we hold annually in Midsomer Norton Methodist Hall. The 26th draws near so put a date in the diary and look out for our posters.